Who should take this training?
Nurse
Physician
Registered physician assistant
Surgeon
Medical examiner
Coroner
Dentist
Dental hygienist
Osteopath
Optometrist
Chiropractor
Podiatrist
Resident
Intern
Psychologist
Registered (RN) & primary care nurse
Social worker
Medical student
Physician assistant student
Specialist assistant
Emergency medical technician
Licensed creative arts therapist
Licensed marriage and family therapist
Licensed mental health counselor
Licensed psychoanalyst
Hospital personnel engaged in the admission, examination, care, or treatment of persons
A Christian Science practitioner
What do they say about our training courses?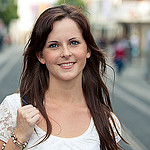 "This course was really great. It made it easier for me to take because it was online. I am a mother of 2 children and easy access for courses is great."
Have questions? - FAQ
or if you previously registered, please